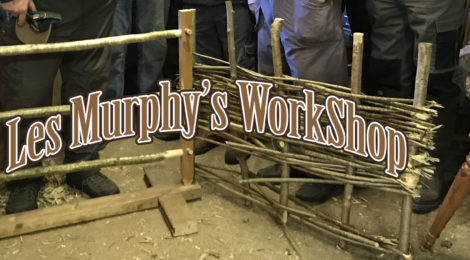 Wattle Fence and Gate
Another very good day in Les' Workshop this time learning some skills for making a Hazel Wattle Fence and gate.
Les holds these occasional workshops in country crafts as part of his role with the Mynydd Maen Commoners – the workshops are sponsored by Torfaen County Council as part of the Upland Management Scheme.
The Twmbarlwm Society works closely with the commoners and we support these events wherever we can as these new found skills will, no doubt, come in useful in our work on Twmbarlwm.
Members are always invited to take part – so make sure you look out for the next one because spaces are limited and allocated on a first come, first served basis.