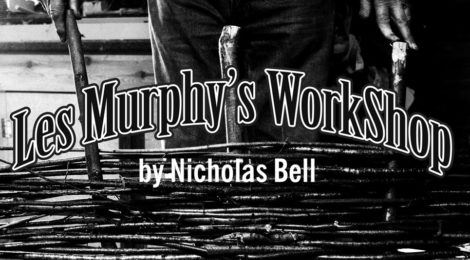 Wattle Fence and Gate – in Black and White
You may have already seen the post about our day in Les' Workshop on making a Hazel Wattle Fence and gate.
Photo-journalist student Nicholas Bell was also invited along to the workshop and he not only enjoyed learning some country craft skills with us but he also produced a great set of photos of the occasion – which will be included in his project on Welsh rural life.
Scroll through the gallery below to enjoy his work and we look forward to Nick coming along to some future CTS events.
Les holds these occasional workshops in country crafts as part of his role with the Mynydd Maen Commoners – the workshops are sponsored by Torfaen County Council as part of the Upland Management Scheme.
The Twmbarlwm Society works closely with the commoners and we support these events wherever we can as these new found skills will, no doubt, come in useful in our work on Twmbarlwm.
Members are always invited to take part – so make sure you look out for the next one because spaces are limited and allocated on a first come, first served basis.