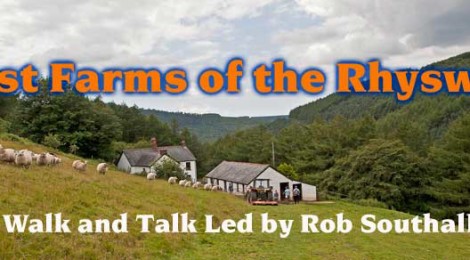 Sunday 17th April 2016
In Search of the Lost Farms of the Rhyswg
A Walk and Talk by Rob Southall
The next CTS event will be a led walk, in conjunction with the Friends of Cwmcarn Forest Drive, in search of the lost farms of the Rhyswg mountain.
Meet at the Forest Drive Visitor Centre lower car park at 10.15am for a 10.30am start.
In the nineteenth century there were at least six working farms on the Rhyswg mountain between Abercarn and Cwmcarn. These were Rhyswg Fawr, Rhyswg Canol, Cnwc or Gnock, Pen-y-Pant, Rhyswg Fach, and Hafod Owen. Most of these would have been typical Welsh hill farms built gable end into the hill side in stone in the early seventeenth century and possibly 'modernised' in the nineteen century. All apart from Rhyswg Fawr and Ganol had there fields taken over for forestry and were abandoned as viable farms before falling into decay and finally being demolished as unsafe.
We will leave the visitor centre car park at 10.30 and walk up the lane past Graig Bungalows and into the forest following Forestry Commission tracks and roads.
During the walk we will be visiting the ruins of Cnwc, Pen-y-Pant and Rhyswg Fach which are all on land now managed by Natural Resources Wales. In addition we will pass close to Ffynnon y Carn, which is possibly a post mediaeval enclosed spring, and finally visit the site of an early farmstead which was abandoned in the distant past and whose name has been long forgotten. Following this we will return to the visitor centre via the remain of Hollybush Cottage once the home of Rocky Harris.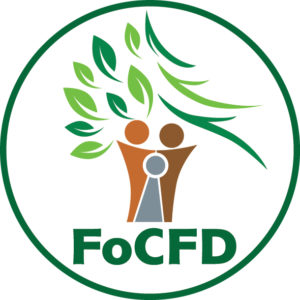 This walk is graded moderate, will be approximately 6 miles and should take no more than 3-4 hours. So please ensure you are fit enough to participate, bring a packed lunch and plenty to drink and wear appropriate clothing and footwear to suit the prevailing conditions.
This event is FREE of charge but we would appreciate any donations which will go to support the work of Cymdeithas Twmbarlwm Society and Friends of Cwmcarm Forest Drive.
Rob has done similar walks to this one in the past and it has always been very popular. Below are photos of one such walk which was done in extremely pleasant July sunshine back in 2011.