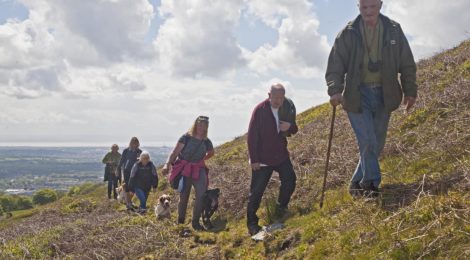 We had a great walk around Penyrheol and Cwm Lickey yesterday led by trustee and Commoner Les Murphy.
Les has led similar walks for us before (click here for photos and information on the last outing) and again he didn't fail to engage the newcomers to the group with his knowledge and enthusiasm for the history and landscape of the area.
This is a walk and talk to look out for because I'm sure Les will do it again for us in the future.
And what a beautiful day too – thanks to everyone who came along.
Check out below some photos of the walk.