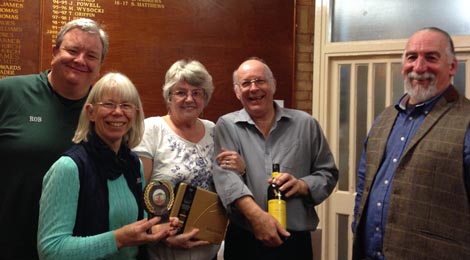 The Twmbarlwm Annual It's Nearly Christmas Tump Quiz
…and successful launch of Twmbarlwm Honey Ale
What a fab night last night was, with a great turn out. Nearly 70 people making up Eleven teams vied for the honour to be dubbed "Twmbarlwm Quiz Champions 2017".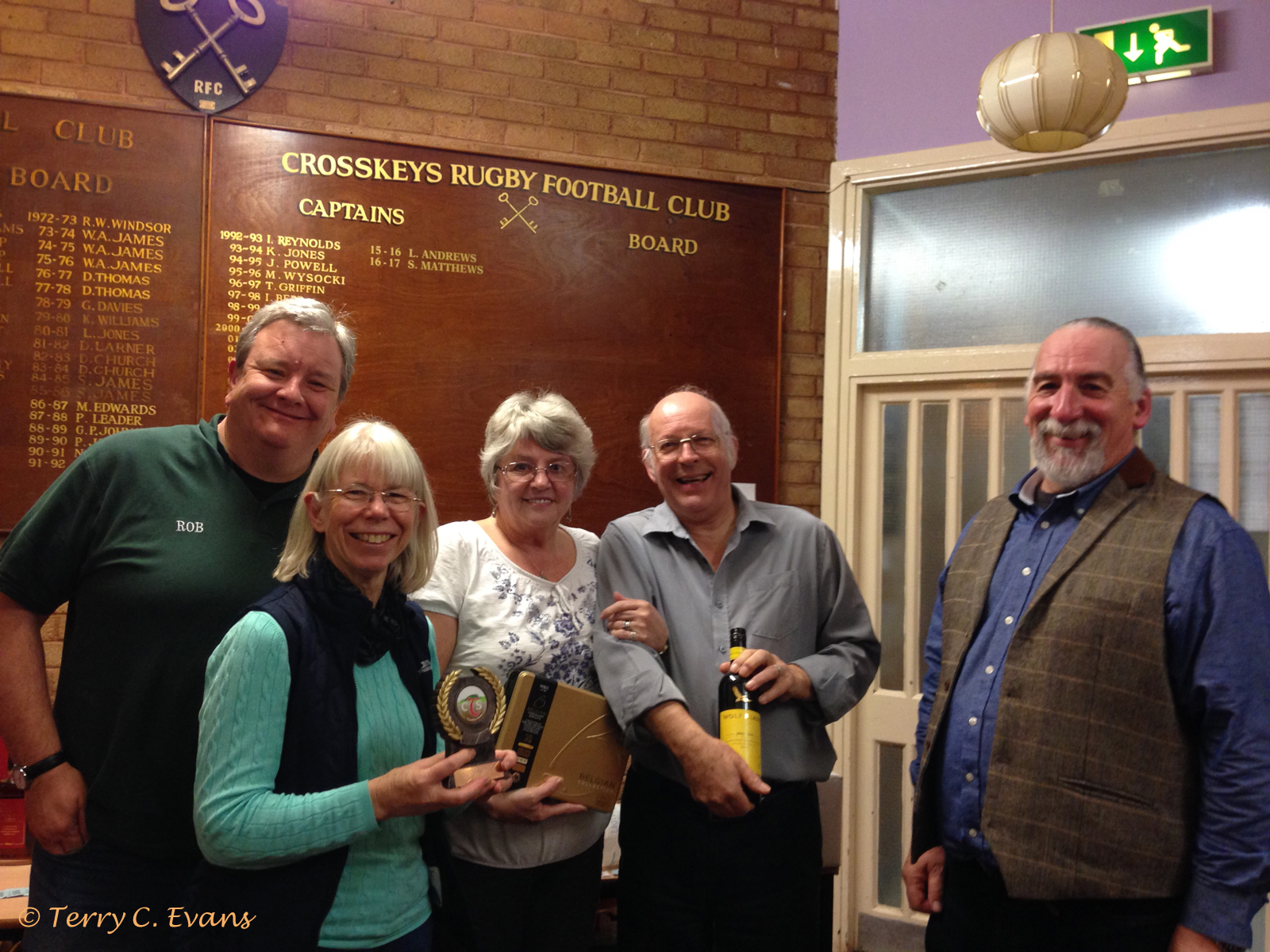 In the end it was "The Rumblin Ramblers" who beat the "Wanderers" by a single point to win the fabulous Trophy.
There was only 10 points between first and last place – so everyone was pretty evenly matched. And it was "Clueless in Crosskeys", living up to their reputation, and won the Farmers' prize of a box of Turnips for their splendid last place.
It was also the launch of our special "Twmbarlwm Honey Ale" – which was received with great enthusiasm by everyone there – proven by the fact that we managed to guzzle our way through the full keg of beer supplied by Tudor Brewery for the night. All the bottles of the brew were also purchased – so we can safely say the beer is a great success. If you would like to order more of this smashing beer, please email us and we'll get you sorted.
Our thanks go out to everyone who came for the event – and especially to those who donated prizes for the raflle – many thanks too to Crosskeys RFC for their hospitality in letting us hold the event there and to Julian for his sterling work behind the bar.