Monday 25th September 2017
Finds from the Frontier: New Discoveries from the Brecon Gaer Roman Fort
An illustrated lecture with Joe Lewis of St Fagans National History Museum
7.00pm for 7.30pm at
Crosskeys RFC Clubhouse, Pandy Park, Crosskeys
Entry is FREE to members or £3.00 to non-members.
The bar at the club will remain open and a raffle will be run on the night.
Help us promote this event – download a poster from here, print it out and display it in work or anywhere loads of people will see it.
Cymdeithas Twmbarlwm Society is pleased to announce the following illustrated lecture at Crosskeys Rugby Club on Monday 23rd September starting at 7.00pm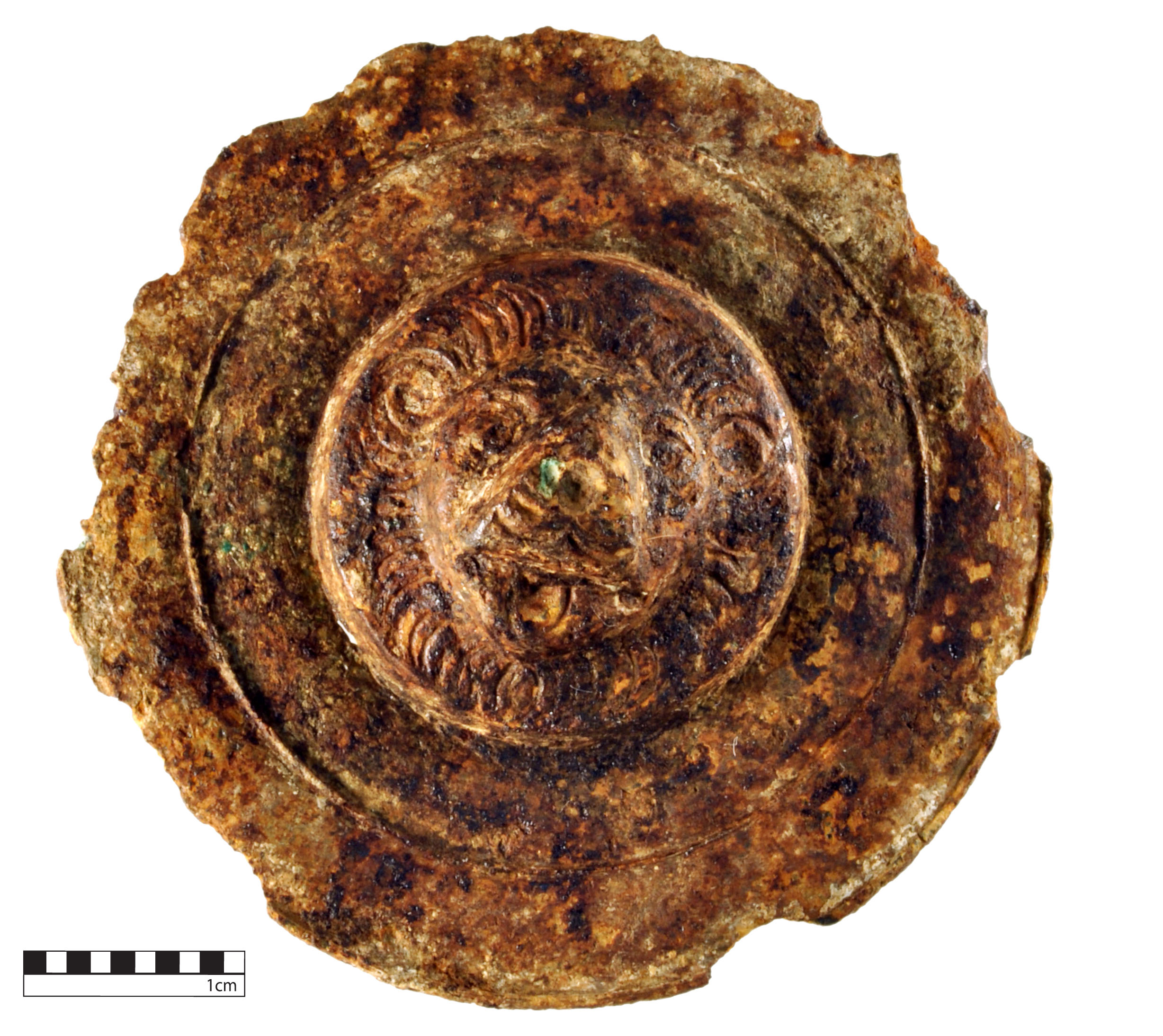 A perfectly preserved Lion Head Mount unearthed at Brecon Gaer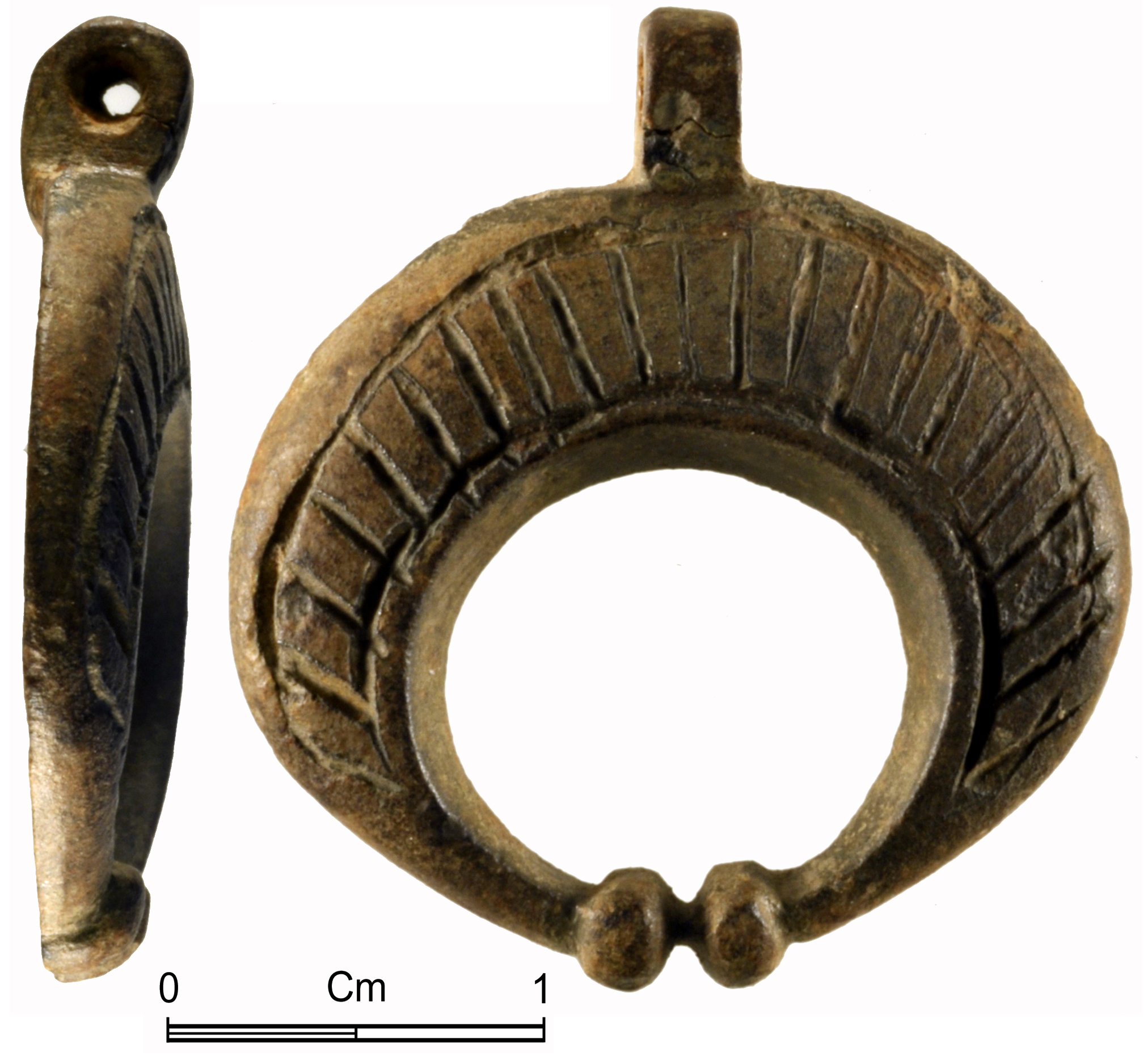 A Lunula was a crescent moon shaped pendant worn by girls in ancient Rome usually as a talisman, to protect themselves against evil forces, demons and sorcery, but especially against the evil eye.
From 2008 to 2009 over 400 objects were unearthed by metal detectorists searching the fields surrounding Brecon Gaer Roman fort. The collection provides a rare glimpse into the Roman conquest and occupation of Wales at the end of the first century AD.
The talk will offer the chance to see images of some of the impressive objects in the assemblage as well as discuss how the discoveries can add to our understanding of the Roman occupation of Brecon Gaer fort.
Brecon Gaer Fort is about three miles outside of Brecon in a landscape that bears great similarities with our own Twmbarlwm, in that, close by is another iron age hill fort (Twyn y Gaer) just as Twmbarlwm has the Roman town of Caerleon a stone's throw away.
Joe Lewis has both an MA and BSc in Archaeology from Cardiff University. For his postgraduate dissertation he studied an assemblage of over 400 objects from Brecon Gaer Roman fort.
He has delivered many talks on the topic of this assemblage including at the international conference for Roman Military Equipment (ROMEC) held at Copenhagen in 2013. This work has been published as articles for two journals; ROMEC and Archaeologia Cambrensis.
Joe currently works as a Learning, Participation and Interpretation Officer at St Fagans National History Museum and previously worked as a Learning Support Officer at the National Roman Legion Museum in Caerleon.
Doors open at 7pm and the evening will commence at 7.15pm with a short overview on CTS's work. The Lecture will commence at 7.30.
The event is a free to CTS members and £3.00 to non-members. Please email twmbarlwmsociety@gmail.com to reserve places or for further information.