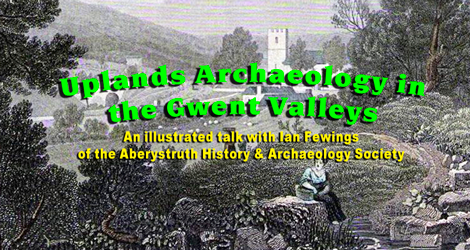 Monday 16th October 2017
Uplands Archaeology in the Gwent Valleys –The Cwmcelyn Hidden Landscapes Project.
Illustrated lecture with Ian Fewings, Secretary of the Aberystruth History & Archaeology Society
7.00pm for 7.30pm at
Crosskeys RFC Clubhouse, Pandy Park, Crosskeys
Entry is FREE to members or £3.00 to non-members.
The bar at the club will remain open and a raffle will be run on the night.
Help us promote this event – download a poster from here, print it out and display it in work or anywhere loads of people will see it.
---
Aberystruth H.A.S. is a Registered Charity setup to explore and record everything to do with the archaeology, history and heritage of the old parish of Aberystruth.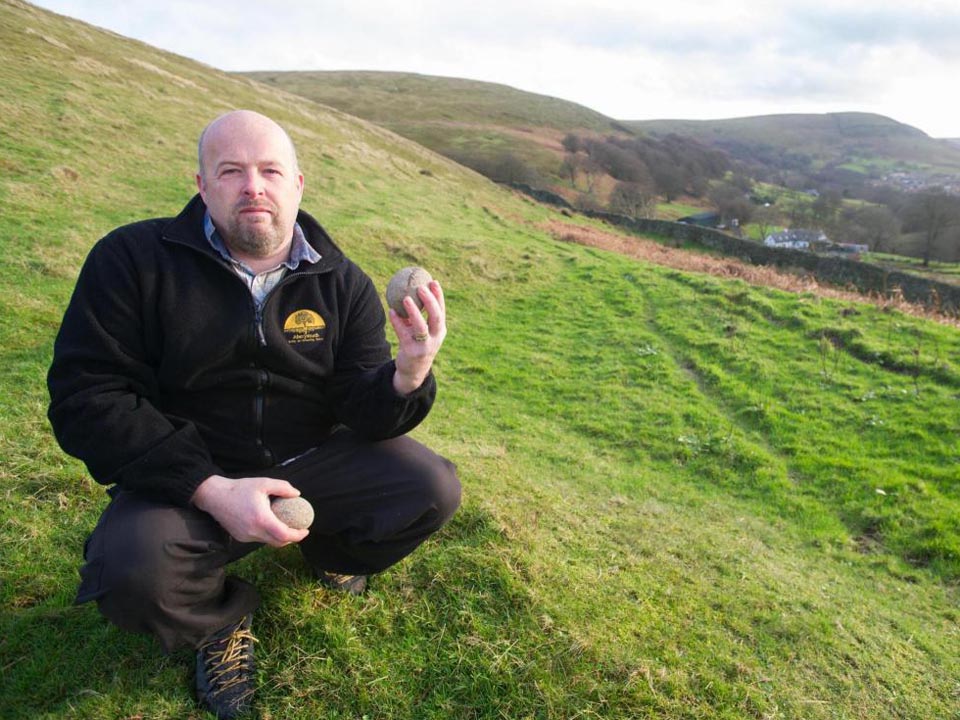 The old parish of Aberystruth was around 14 miles long by around 7 miles wide and stretched from modern day Brynmawr to Aberbeeg and from Beaufort to the Tillery Valley.
PHOTO: Ian Fewings, Secretary Aberystruth History and Archaeology Society
In 2015 the group discovered the remains of a Bronze Age shepherd's hut dating from more than 4,500 years ago in a valley near Blaina. The site, which is on private land, has also thrown up hammer stones from the Bronze Age and shaped flint dating from the Neolithic period.
In addition, in 2014, the group found a firing range which was used by the 3rd Mons prior to World War One. Mr Fewings said "The Cwm Celyn Valley has a wealth of archaeological remains and with a grant from HLF, we will be able to survey and excavate some of the important archaeological sites lurking in this forgotten landscape."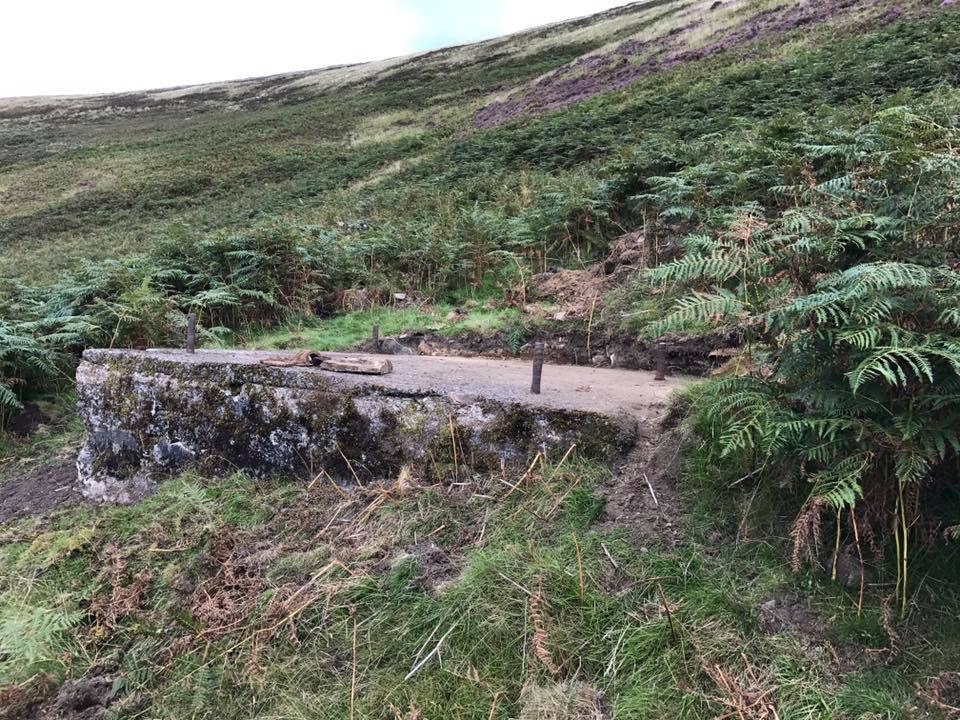 The focus of the evening lecture will be on the Cwmcelyn Hidden Landscapes Project which seeks to explore the area's rich history – from the Bronze Age up until the present day – and invite people to come and share memories and help with the archaeology. It will shed light on recent discoveries they have made and their excavation at a former drift mine in the Cwmcelyn Valley called the Red Ash East Level.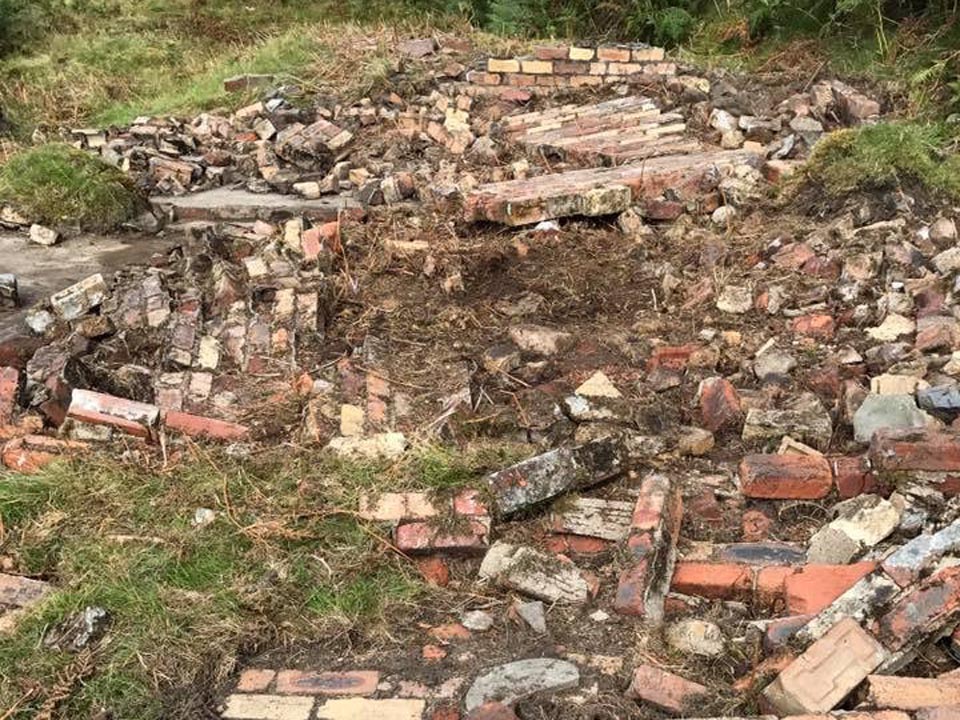 PHOTOS: Show some of the industrial remains uncovered by the society
This talk should appeal to lovers of history ancient and modern ranging from the Bronze Age to the more recent industrial history.
---
Doors open at 7pm and the evening will commence at 7.15pm with a short overview on CTS's work. The Lecture will commence at 7.30.
The event is a free to CTS members and £3.00 to non-members. Please email twmbarlwmsociety@gmail.com to reserve places or for further information.